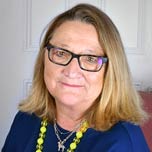 I have had over 40 years in the real estate industry moving from agent to associate broker to broker/ Owner. During that time I have had the opportunity to work with a multitude of buyers and sellers.
I enjoy building a relationship with my clients, guiding them through the process of selecting the perfect home, and making sure that it fits their individual needs. My goal is to help my clients and my staff navigate through the process of buying and/or selling a home. It is important to me that I share my knowledge and experience so you can make an informed decision that is right for you.
Please be assured that my business practices are professional and ethical. Service to my clients is my utmost concern, as it should be yours. I pride myself in offering personal attentive service.
My clients' satisfaction is one of the greatest rewards of my profession. To me being a Real Estate Broker is more than selling homes. It means establishing relationships with people and their families. These relationships are grounded in trust. If you are thinking of buying or selling a home in the Cooperstown area, please give our office a call.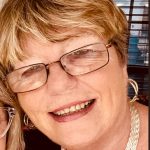 Madeline was born in Limerick, Ireland but lived in the NYC area during the early years of her life. She is proud to have worked at St. Vincent's Hospital in Greenwich Village for 20 years. After relocating her family to Cooperstown nearly 30 years ago, Madeline was fortunate to work as part of the executive team at Springbrook (an agency for the disabled) who is one of the largest employers in Otsego County. Now Madeline is in the Real Estate field where she enjoys showing others the many things which attracted her to the area. These include the beauty of our village, lakes and surrounding hamlets where a home of your choice can be found. Cooperstown is so much more than just baseball. Living in the area you can enjoy wonderful restaurants, beautiful lakes, terrific schools. a state of the art sports center and a first class teaching hospital. Madeline would love to make you part of the Cooperstown Family.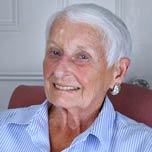 Residing in Fly Creek, I consider myself quite knowledgeable about our entire area. Having been a co-owner of a real estate company in Westchester County, New York, I was exposed to a vast and broad number of homes, including many luxurious residence, which I listed and sold. Then in 1988 to Cooperstown! To continue my much loved real estate career in my adored upstate area. With over 40 years of experience, I think I understand the market well – both its ups and downs. I am wiling to work for and with my clients seven days a week. Evenings too. My love and appreciation of real estate makes it fun to find the right house for my clients. (It's like doing a puzzle) And listing a house to sell receives my full, undivided attention. And the pleasure in finding a home to suit a client is a bonus which has resulted in many close and long standing friendships. I look forward to working with and for you!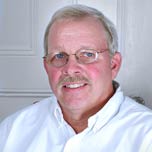 A native of Hartwick, Tim has a seasoned knowledge of the Hartwick-Cooperstown area. As an experience associate broker, Tim understands that buying and selling is one of the biggest decisions in a client's life and will represent and guide you through the process. Tim and his wife Meg have navigated six children through the Cooperstown school system and in doing so have gained a full understanding of the diverse needs of families and the community. Tim values the relationships he has developed over the years with his clients. His involvement proves him to be not just a real estate broker but a trusted advisor, neighbor, and friend. Tim would welcome the opportunity to help you find your forever home, seasonal property, or commercial investment property.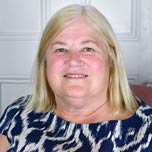 I have been with Don Olin Realty for over 19 years. My interest in real estate was nurtured by my grandfather and father who were real estate developers in Westchester County and Delray Beach, FL. My family moved to Cooperstown over 38 years ago and since then we have woven our lives into the fabric of this unique community. I am a board member of the Cooperstown Rotary Foundation and a past president of Cooperstown Rotary Club. My three children attended Cooperstown schools, graduated college, and have had successful careers, and all three of them have maintained strong ties to their hometown community. The Cooperstown lifestyle brings people together. If a warm, friendly community is what you are looking for, please contact me to help you realize your dream of home ownership. I will work diligently to create a positive experience with a positive outcome!